The region
Zutendaal, the greenest region in Flanders, is the ideal place to relax in nature. In percentage terms, Zutendaal is the most wooded region in Flanders. An extensive network of walking routes takes you to the most beautiful places. The network of cycle paths crosses the village from all directions.
---
As the most wooded village, nature is one of the main attractions of Zutendaal. You can walk and cycle endlessly in the woods and heathlands, along streams and hills. From Zutendaal you can take your bike and visit the four corners of Limburg. Geographically, Zutendaal is located at the intersection of the Hoge Kempen National Park, Haspengouw and Maasland. If you love the peace and quiet of nature, then the Zwarte Put silence walk is the perfect place for a quiet walk. The sanctuary is a quiet place where the sounds of nature dominate. It is a place where you can escape the stress of everyday life. In addition to forests and heathland, the sanctuary contains several streams with the upper reaches of the Kempen, agricultural areas of panoramic value and some small residential areas. Walking through the various beautiful landscapes of Zutendaal, you will sooner or later discover hidden treasures of heritage. In Stalken you will find the best preserved entrenchment in Kempen and the entrenchment in the Daal has just been restored.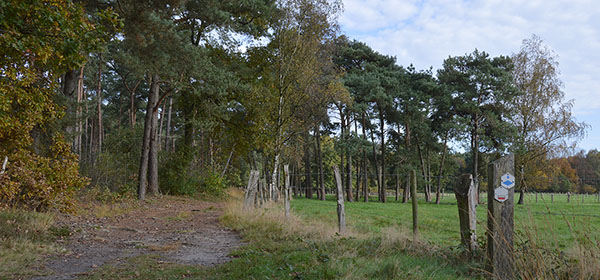 In the 17th century, the farms were the refuge of the locals to defend themselves against the gangs of the wandering army.